A PROFESSIONAL SALES AGENCY
REPRESENTING MANUFACTURERS IN THE BUILDING PRODUCTS AND MILLWORK INDUSTRIES SINCE 1983
About Us
Preferred Marketing Associates (PMA) currently consists of 5 outside Sales Associates and an inside Sales Coordinator. Our sales force draws from a broad spectrum of experience in selling for manufacturers, wholesalers and one-step distributors in the building materials and Millwork industry, and combined, represents many years of successful sales experience. With 5 outside Associates working from field offices in the territory, we bring the ability to penetrate a market rather than merely "cover" it.
Mission
The business purpose of Preferred Marketing Associates (PMA) is to generate an ever increasing stream of profitable orders. Good business management along with sales training and the ability to close the sale are proven strengths which PMA utilizes to produce RESULTS. Since its inception, Preferred Marketing Associates has achieved significant increases in sales– and profits– for its principals. We know our markets, we know the people we are working with, and we know the difference between activity and productivity.
History
In 1983 Preferred Marketing Associates, Inc. (PMA) was established by our founder William P. Wallace. Bill drew upon his experience as National Sales Manager for Wasco Products Inc. and prior, as Sales Manager for both Caradco and Clopay Corporations before starting PMA.
In 1986 as PMA started to grow, Bill needed to add to the sales force and took a chance on a young college student, Jeff Calabrese, who joined PMA in August of that year.
In 1988 PMA added a full time sales Coordinator, Lois Dixon. Lois worked with PMA until her retirement in 2005.
1990 brought the need for a second Sales Coordinator and Anita Skill joined PMA to fill that role.
PMA was asked by many of its principals to expand its coverage area, and in 1992 Andrew Bredesen moved from Southern California to establish a Southern Field Office outside of Baltimore, MD.
As the company and its customer base continued to grow PMA added its fourth outside sales person in 2006. PMA turned to Industry veteran Steve Leighton, who established a Northern Field Office in Portland ME.
In 2009, after 25 years of Bill's leadership, PMA successfully completed a succession plan that Transferred ownership to Jeff Calabrese and Andrew Bredesen in preparation for the next 25 years.
In 2012 Alex Barmashi was added to the team and works from the Cape Cod area, MA. Alex has over 19 years of experience in wholesale distribution of millwork products in New England and Eastern New York. He will bring Preferred Marketing Associates additional focus to the New England market.
In 2013 Kevin Amanna was added to the team of experienced millwork representatives. Kevin has 17 years experience in the millwork industry. He spent 14 of those years with a millwork wholesaler and the last 2‐1/2 years with a major manufacturer of windows and doors. Kevin will help PMA increase coverage of the greater NYC, Long Island and New England Markets.
Our Team
Jeff Calabrese

Jeff Calabrese began his business career with Preferred Marketing Associates in 1986 after attending Glassboro State College in NJ. Jeff has been involved in all of PMA's territory over the years and has proven highly effective in developing business in all channels of the building products and millwork markets.

Andy Bredesen

Andy Bredesen has been in the building materials industry since 1979. He began as a Roofing Contractor in Texas for 4 years and then worked as District salesman for Wasco Skylights for 7 years. In January 2009, Andy completed a succession plan with Jeff Calabrese to purchase PMA, Inc from Bill Wallace.

Ed O'Neill

Ed O'Neill started his career in the building industry at a young age while working for his fathers construction company in high school.
After a quick stint in the retail world Eddie went to work for Bridgewater Wholesalers, Inc. starting in their Customer Service Department and finishing as their New England Sales Manager. His BWI career lasted 20 years.

James Lowther

James Lowther is beginning his career in the building industry after gaining good experience working for a commercial real estate data company.

Mike Catalina

Mike Catalina has 35 years' experience in the millwork & building material industry. He has held various roles in sales and distribution management over his career.  Mike is very active in various industry associates.

Anita Skill

Anita Skill joined the company in 1990 as part-time sales coordinator and became full-time in early 2005 after the retirement of another employee.

William Wallace

William Wallace founded Preferred Marketing Associates, Inc. in 1983 after a successful career in management for companies supplying the building industry. Bill began his retirement in 2010.
Products

Cascade Wood Products
www.cascadewood.com
Pine Exterior Door Frames and mull posts; mouldings and millwork; window frames and sash. Since 1953
Turncraft Columns – Division of Cascade Wood Products
www.turncraft.com
One of the Nation's leading brands of columns; Wood and Fiberglass Poly-Classic Columns, Porch Posts. Since 1972
Crown Heritage
www.crownheritage.com
Wood and Iron Stairparts; Crown Heritage's, patented Crown System is the only traditional stair system in the industry that perfectly aligns standard balusters with the rake of the rail and the tread. Since 1987, North Wilkesboro, NC
Fairway Building Products
www.fairwaybp.com
Vinyl and Composite Exterior Railing for decks and porches;
Specialty Railing, Balustrades; Porch posts; Prefinished structural columns; Fence. Since 1998, Mount Joy, PA.

Ferche Millwork
www.ferche.com
Hardwood Mouldings; Door components and fire-rated frames; Fireplace Mantels; Door and window toppers; Ceiling beams; Historic reproduction mouldings. Since 1958, Rice, MN.

Homasote
www.homasote.com
For 100 years Homasote®, has been manufacturing environmentally-intelligent building products made of 98% recycled materials.  Homasote's fiberboard products are specific to sound control in floors and walls, tackable wall board, fire protection for roof decks, concrete expansion joints.  Since 1909 West Trenton, NJ
Signature Door
www.signaturedoor.com
Since 1989, Altoona, PA. Custom Wood Entry doors, Pre-hung, Factory finish option, including Bifold, Hurricane impact.
Typar Weather Protection System
www.typar.com
Residential & Commercial Building Wrap, Flashings & Seam Tape; Surround VR Synthetic Roof Underlayment.
Since 1980, Old Hickory, TN.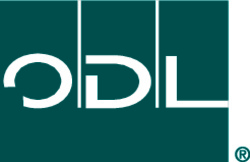 Wasco Products
www.wascoskylights.com
Residential, Commercial and Architectural Skylights; Featuring the E-Class residential skylight.
Since 1935, Wells, ME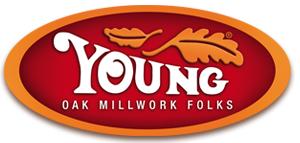 Young Manufacturing
www.youngmanufacturing.com
Exterior Door frames and Sills; Stair Treads and Risers; Hardwood Door Frames; RetroTreads for the remodeled stair. Since 1858, Beaver Dam, KY
Territory
Andrew Bredesen
Baltimore, MD
Jeff Calabrese
Vineland, NJ
Kevin Amanna
Round Top, NY
AIA Continuing Education Seminars for Architects, Designers, & Specifiers
Courses Offered
Sound Attenuation for floors and walls
Weather Resistant Barriers for your building envelope
Custom Wood Door Manufacturing
Strategic Top-lighting strategies for Residential Designs
Fire Rated Wood Door Frames
Wood 101
Trade Shows
Partial list of shows and meeting we attend
International Builders Show, Orlando FL
LBM Expo, Providence, RI
Ideas Show, Valley Forge, PA
LMC Show, Orlando Fl
JLC Show, Providence, RI
NERCA, Atlantic City, NJ
MD Builder Mart, Timonium, MD
Atlantic Builders and Contractors Show, Atlantic City, NJ
AIA National Convention
Design DC Conference, Washington DC
World Millwork Alliance Convention, Charlotte, NC
Remodeling Show, Nashville, TN
Contact Us
Andrew Bredesen
Baltimore, MD
Jeff Calabrese
Vineland, NJ
Kevin Amanna
Round Top, NY
Preferred Marketing Associates
P.O. Box 148
Wenonah, New Jersey 08090